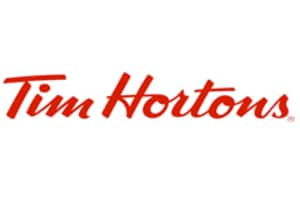 A Canadian fast casual restaurant known for its coffee and doughnuts. It is also Canada's largest fast food service.
Top quality, always fresh product, value and great service that's what Tim Hortons, Café & Bake shop stands for!
Operating in the quick service segment of the restaurant industry, Tim Hortons, Café & Bake shop appeals to a broad range of consumer tastes, with a menu that includes premium coffee, flavored cappuccinos, specialty teas, home-style soups, fresh sandwiches, wraps, hot breakfast sandwiches and fresh baked goods.