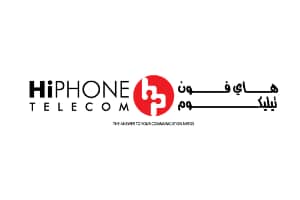 HiPhone Telecom is a professional supplier of mobile phones and mobile phone peripheral accessories throughout the United Arab Emirates (UAE). HiPhone Telecom has sister companies by the name of Mobicom, Phone Book, and HiPhone Care.
HiPhone Telecom was established in 1994 with the opening of a single retail outlet and has expanded rapidly and opened over 30 branches across the Emirates.
HiPhone Telecom is ISO 9001:2015 certified and has launched its brands named iSAFE and MAESTRO ACCESSORIES. It is also a member of Mohammed Bin Rashid's SME Development Project.